WordPress Hosting and Maintenance
Sterner Stuff was founded with a focus on relationships. This means that working with Sterner Stuff isn't a one-off affair. We don't build websites to be lost and forgotten. The web changes every day, and your website needs to keep up.
Of course, you shouldn't have to worry about that.
All of our clients enjoy a worry-free updates and maintenance plan. Every month, we tend to your website's health and well-being, as well as field minor support requests from you, without starting the timer. Instead, you get a flat fee, no matter what happens.
So what exactly does this cover?
The short version:
Stay hack-free and get the latest performance optimizations with monthly software updates

Any conflicts introduced by updates are covered under this plan

Recover quickly with priority cleanup of (unlikely) compromises
Get help whenever you need it with 1 hour of monthly support time
Cut down on load times with automated image optimization
Ensure contact form submissions find your inbox with an SMTP email relay for outgoing mail
Sleep easy with uptime monitoring and nightly backups
Encrypt traffic and speed up your website with a free security certificate
Plus hosting from Sterner Stuff, the Worry-Free plan is available to all WordPress customers for $112/mo.
How Often Is Your Website Down?
Any form of "website down" means your business is losing money. It shouldn't happen.
And at Sterner Stuff, it doesn't! As of writing, the last 30 days showed 100% uptime for all our clients. The last outage was a planned hardware update for one client. The site was down for 3 minutes.
Is Your Website Secure?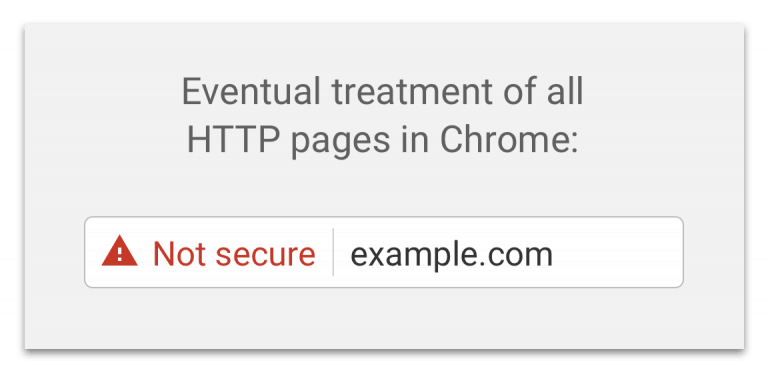 If your website doesn't have a security certificate (SSL) installed, your users have started seeing "Not Secure" messages in their browser when visiting your site. Not exactly inspiring confidence, eh?
Hosts like GoDaddy want to charge you upwards of $200/year for an SSL. At Sterner Stuff, it's included. Period.
Prevent Hacks with Managed Updates
For our WordPress clients, this means first and foremost updating WordPress itself. WordPress receives several updates each year on an irregular basis, depending on the discovery of potential security flaws, performance improvements, and the addition of new features. Additionally, third-party plugins and themes that may have been used on your site receive periodic updates for the same sorts of reasons.
Why is this important?
Security is no joke. Many hacks go unnoticed, operating in the background. Some fun ways this can pan out:
Get hijacked into an email spam server until your contact forms stop working! No contact forms = no leads = no new business.
Traffic redirected to a porn site! A self-explanatory problem.
Traffic specifically from Google search results redirected to a porn site, making you less likely to notice!
A shiny label in search results that advertises you've been hacked!
Security flaws can be discovered and patched in days or weeks, so regular managed updates are important, as well as the ability to deploy updates the moment a vulnerability is disclosed and fixed. At Sterner Stuff, you get both.
What if I do get hacked?
With the Sterner Stuff update plan, not only are you receiving regular updates, but if for some reason your site does get hacked, or an update breaks functionality on your site, it's fixed on our dime. The timer still isn't running, and everything will be cleaned up.
Call Me, Beep Me
Our managed WordPress offering also includes an hour of time each month for small support requests. Forgot how to change a photo on your website? Want someone else to change a photo on your website? Maybe a button isn't working or an external link was updated. These ticky-tack items come up, and we don't want to run the timer on you to take care of it. On the monthly update and support plan, you're covered.
You'll do stuff I can't be bothered with? Let's chat.
You Can Start Now!
Going Worry-Free starts with a $350 website tune-up, so fill out the form below to get started. We'll review and audit your existing site, take care of any red flags, and get you up to date. Then, every month, you get the great benefits above. It truly is worry-free.